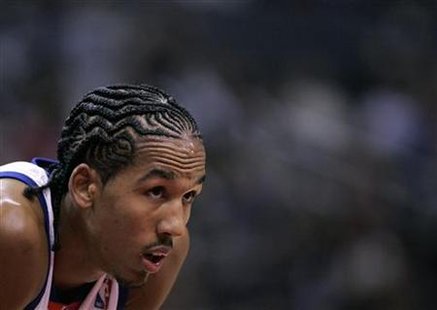 CHARLOTTE, North Carolina (Reuters) - The Charlotte Bobcats have signed versatile free agent point guard Shaun Livingston, the team said Tuesday.
Terms of the deal were not announced for Livingston, the 6-foot-7 (2.01m) fourth overall pick in the 2004 NBA Draft.
Livingston sat out the 2007-2008 season after suffering a serious knee injury in 2007 while with the Los Angeles Clippers, and has played sparingly since.
The 24-year-old spent last season with Oklahoma City and Washington, averaging 6.9 points and 3.6 assists in 36 games.
"He is a long, athletic point guard who we anticipate being a significant part of our rotation," Bobcats general manager Rod Higgins said in a statement.
(Writing by Gene Cherry in Raleigh, North Carolina; Editing by Steve Ginsburg)