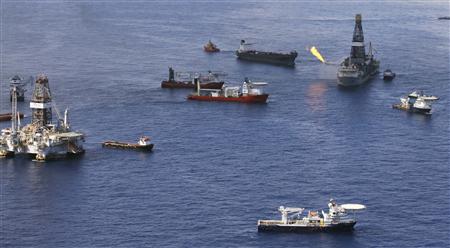 HOUSTON, Wis. (WTAQ) - The flow of oil into the Gulf of Mexico has stopped for the first time since the collapse of the Deepwater Horizon oil rig.
A new cap on the broken BP oil well has shut down the flow of oil. The company is conducting pressure tests on the well to make sure the situation can be maintained.
The pressure will be carefully monitored to make sure oil isn't escaping somewhere else in the wellbore. The current test is being made to determine whether the cap that's on the leaking wellhead can stop the flow if oil-capturing vessels on the surface have to disconnect for some reason.
BP's shares jumped 10 percent on the news.