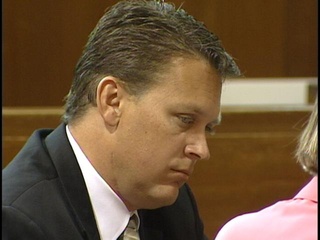 FREMONT, Wis. (WTAQ) - A Fremont man accused of killing his friend in a 2005 boat crash will stand trial.
Todd Frisbie is accused of driving the boat drunk and crashing it into the shore of Lake Buttes des Morts, killing his friend Alan Richards.
The case was dismissed back in 2006 before ever going to trial because the district attorney at the time, William Lennon, said there wasn't enough evidence.
But now, the Winnebago County DA's Office refiled the case and says it has enough evidence to convict Frisbie. The district attorney's office says in the criminal complaint Frisbie admitted he was the driver of the boat more than once. Frisbie has also said he didn't know who was driving when the boat crashed. His blood alcohol level was .156, almost twice the legal limit.
If convicted, Frisbie could face 40 years in prison.