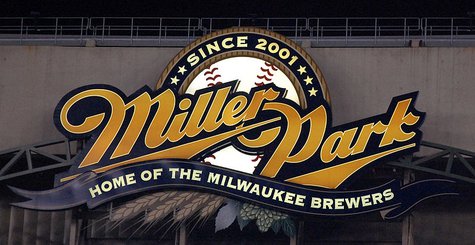 MILWAUKEE (WSAU) – The Brewers rallied from two-runs down to beat the Philadelphia Phillies on Fan Appreciation Night at Miller Park. The Brewers close out their home schedule on Sunday against Philadelphia.
The Brewers won the game on a 9th inning walk-off home run by Ryan Braun. The rally was sparked by Craig Counsell's single.
Philadelphia reliever Tyler Walker took the loss. Brewers starter Braden Looper continued to struggle, allowing 5-runs in 6-innings. The Brewers bullpen held, with Trevor Hoffman getting the win.
The game had playoff implications for the Phillies, whose magic number remains at
4. The Brewers are struggling to get back to .500 for the year with 7 games left to play. They would reach that mark with a win today.