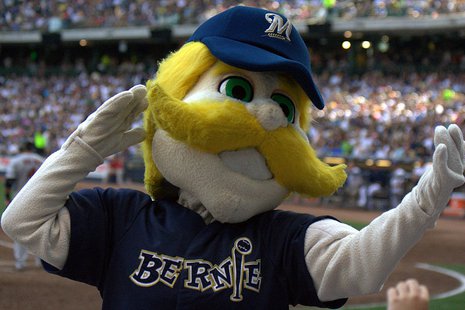 Milwaukee, WI (TSN-WSAU) - Jody Gerut went 3-for-4 with a home run and two RBI as the Milwaukee Brewers blanked the Houston Astros, 6-0, to complete a three-game sweep at Miller Park. The Brewers are on a 5-game winning streak.
Corey Hart clubbed a two-run home run while Prince Fielder added a solo shot for the Brewers. Yovani Gallardo (13-12) went five innings and gave up just three hits and three walks with seven strikeouts.
The Brewers got all the runs they needed in the first inning. Craig Counsell led off with a single and Hart followed with a shot over the center field wall. After Ryan Braun grounded out, Fielder launched a pitch over the center field wall for a 3-0 lead.
Houston got a leadoff double from Lee in the second, but, after Hunter Pence walked, Tejada grounded into a double play and Geoff Blum struck out.
Gerut's solo shot in the fourth extended Milwaukee's lead to 4-0.
The Brewers begin a 3-game series against the Cubs on Monday night.