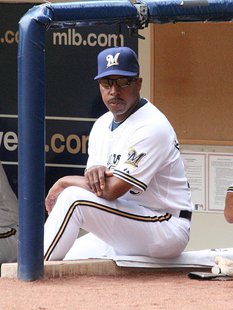 PHEONIX, Az. (WSAU) - Casey McGehee went 4-for-5 with a pair of homers and drove in a career-high six runs, as the Milwaukee Brewers used a 16-hit attack to crush the Arizona Diamondbacks, 9-2, in the middle installment of a three-game set at Chase Field.
Ryan Braun went 2-for-4 with two runs scored and an RBI for the Brewers, who won 6-3 in the series opener. Felipe Lopez knocked in a run and scored a run, while Mike Cameron had three hits and a run scored for the victors.
Dave Bush (4-7) was solid in seven innings, allowing one run on five hits with 11 strikeouts to take the win. Bush snapped a seven-decision losing streak. The right-hander won his first game since May 19.