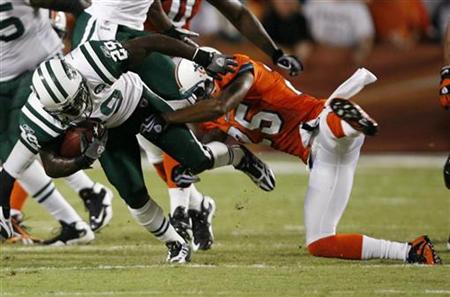 SAN FRANCISCO (Reuters) - New York Jets running back Leon Washington broke his right leg in his team's 38-0 win at Oakland and underwent surgery in California after the game, the Jets said on Sunday.
"It's a pretty severe injury," Jets coach Rex Ryan told the team's website (www.newyorkjets.com). "Hopefully he'll be rejoining us sooner rather than later."
Washington broke his right fibula while carrying the ball five minutes into the game.
(Reporting by Gene Cherry in Salvo, North Carolina; Editing by Peter Rutherford)