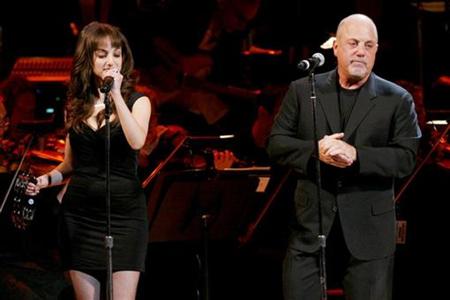 NEW YORK (Reuters) - Alexa Ray Joel, the only daughter of singer-songwriter Billy Joel, was in stable condition at a New York hospital on Saturday, a publicist said.
"Her doctors are assessing her needs. That's all we can say at this moment," Claire Mercuri, publicist for both Joel, 23, herself a musician, and her father, said in a statement.
Joel's mother is Christie Brinkley, Billy Joel's former wife.
The New York Times, quoting a law enforcement official, said Joel was admitted to a Manhattan hospital after swallowing an unknown amount of pills after a breakup with her boyfriend.
"She is going to be fine," Newsday quoted Billy Joel as saying on Saturday night.
(Reporting by Chris Michaud; Editing by Peter Cooney)