« back to Movies
Detroit Unleaded
Release Date: None
Genres: Comedy, Drama
Cast: EJ Assi, Nada Shouhayib, Mike Batayeh, Akram El-Ahmar, Mary Assel, Steven Soro, Henri Watkins, Scott Norman, Laith Salim
Directors: Rola Nashef
Between inner-city Detroit and Arab America, Sami works behind the bulletproof glass of a twenty-four-hour gas station with his cousin Mike, a charismatic hustler. More than just a pit stop for rolling papers and fake perfume, but a place where the uniqueness of this neighborhood is most visible. When the beautiful Najlah walks in, Sami's routine and both their worlds are jolted.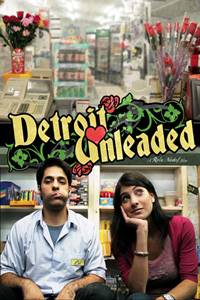 Show Times / Buy Tickets
There are no current showings for Detroit Unleaded in this area.