« back to Movies
Jinn
Release Date: None
Genres: Suspense/Thriller, SciFi/Fantasy
Cast: Ray Park, Faran Tahir, William Atherton, Serinda Swan, Dominic Rains
Directors: Ajmal Zaheer Ahmad
Official Site: http://www.jinnthemovie.com
Distributor: Freestyle Releasing
In the beginning, three were created. Man made of clay. Angels made of light. And a third made of fire. For centuries, stories of angels and men have captured the imagination and been etched into history crossing all boundaries of culture, religion and time. These two races have dominated the landscape of modern mythology, shrouding the evidence that a third was ever created. This third race, born of smokeless fire, was named the jinn. Modern man has all but forgotten this third race ever existed. It is time for him to remember.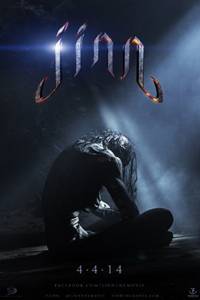 Show Times / Buy Tickets
There are no current showings for Jinn in this area.