« back to Movies
American Hustle
Release Date: Dec. 20, 2013
Genres: Drama
Cast: Christian Bale, Bradley Cooper, Amy Adams, Jeremy Renner, Jennifer Lawrence, Louis C.K., Alessandro Nivola, Dawn Olivieri
Directors: David O. Russell
Official Site: http://www.americanhustle-movie.com/
Distributor: Sony Pictures
The film tells the story of brilliant con man Irving Rosenfeld, who along with his equally cunning and seductive British partner Sydney Prosser is forced to work for a wild FBI agent Richie DiMaso. DiMaso pushes them into a world of Jersey powerbrokers and mafia that's as dangerous as it is enchanting. Jeremy Renner is Carmine Polito, the passionate, volatile, New Jersey political operator caught between the con-artists and Feds. Irving's unpredictable wife Rosalyn could be the one to pull the thread that brings the entire world crashing down.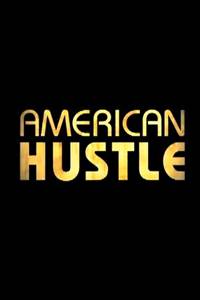 Show Times / Buy Tickets
There are no current showings for American Hustle in this area.