« back to Movies
Yeto Vellipoyindhi Manasu
Release Date: None
Genres: Romance, Drama
Cast: Nani, Samantha, Krishnudu, Anupama Kumar, Ravi Raghavendra, Vivek Pathak
Directors: Gautham Menon
Distributor: Independent Bollywood
Nani and Samantha grow up together, fighting, cussing and playing with each other as kids. They meet again in the school/college. However, when they are 27-year-old, the Cupid strikes.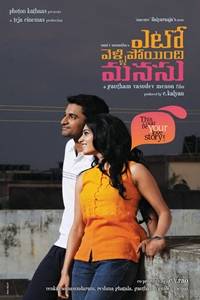 Show Times / Buy Tickets
There are no current showings for Yeto Vellipoyindhi Manasu in this area.