« back to Movies
Tarantino XX: Pulp Fiction Event
Release Date: None
Genres: Program
Distributor: NCM/Fathom
Two years after the groundbreaking debut of Reservoir Dogs, Quentin Tarantino unveiled his masterpiece, Pulp Fiction and solidified his place among the greatest filmmakers in modern cinema. In celebration of his legendary 20-year career, NCM Fathom Events, Miramax and IGN are bringing Pulp Fiction back to the big screen.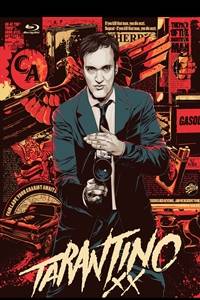 Show Times / Buy Tickets
There are no current showings for Tarantino XX: Pulp Fiction Event in this area.