« back to Movies
The Queen of Versailles
Release Date: None
Genres: Documentary
Cast: Jackie Siegel, David Siegel, Virginia Nebel
Directors: Lauren Greenfield
Official Site: http://www.magpictures.com/queenofversailles/
Distributor: Magnolia Pictures
Jackie and David were triumphantly constructing the biggest house in America - a sprawling, 90,000-square-foot palace inspired by Versailles - when their timeshare empire falters due to the economic crisis. Their rags-to-riches-to-rags story reveals the innate virtues and flaws of the American Dream.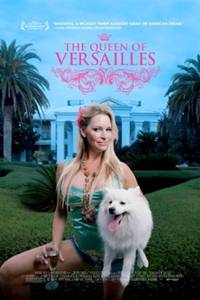 Show Times / Buy Tickets
There are no current showings for The Queen of Versailles in this area.