Family Holiday


Photo Tips


Courtesy of:

10 Tips to Help Put Together a Great Holiday Photo Card
#1 Making Winter Wonderland Work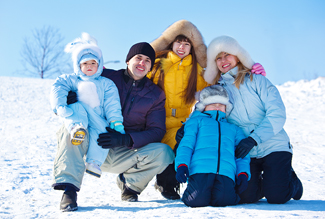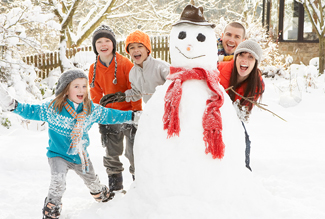 DO
DON'T
DON'T - do a winter pose just to have a seasonal theme. If your family doesn't usually enjoy cold weather activities you could end up with a photo where everyone looks miserable!
DO - pose for a winter photo scene if your family enjoys the season's activities, your love of "snowy" fun will genuinely show.
---
#2 Let the Kids Personalities Shine Through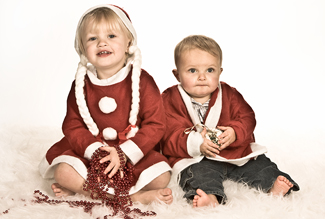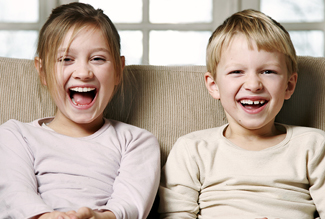 DO
DON'T
DON'T select a "posed" studio shot to use for your cards. These portraits are wonderful family keepsakes for you but they aren't as interesting to your card recipients.
DO use a photo of your kids being who they are "everyday", which is when the real smiles occur instead of the forced formal ones.
---
#3 Pick a Natural Pose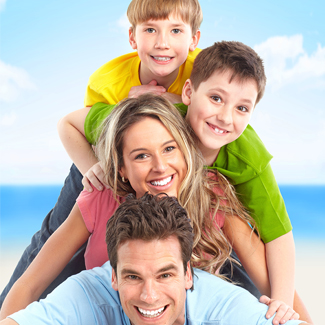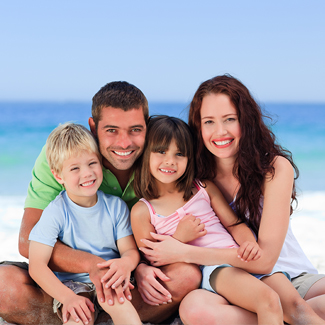 DO
DON'T
DON'T - use the awkward family "pile on" pose unless you are trying to make sure your card's photo ends up on an "awkward family photo" website.
DO - show your togetherness as a family with a natural, comfortable pose instead of piling on top of each other like football players going after a fumble.
---
#4 Show Off Your Family First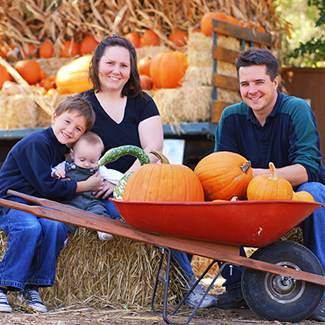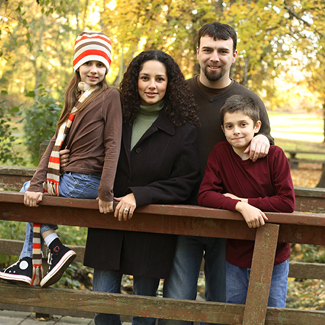 DO
DON'T
DON'T - pick a photo where the scenery steals the show from the card's true stars, your family. This photo shows a beautiful scene but it is more about the pumpkins than people.
DO - consider using photos with beautiful and interesting natural backgrounds that create interest without taking the focus off of your family.
---
#5 Forget about Forcing the Holiday Theme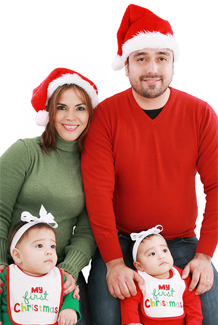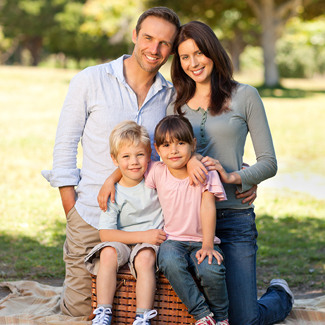 DO
DON'T
DON'T - feel like you have to dress up like Santa or stand by a Christmas tree in your photo to make your card feel like a holiday one. If it's manufactured it will look manufactured.
DO - use a simple photo that puts the focus on your family, the photo card background you pick will allow you to use holiday colors and themes on your card.
---
#6 Choose Vacation Photos Carefully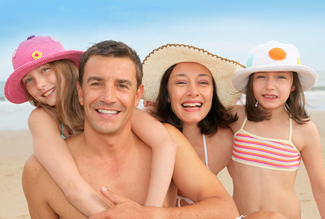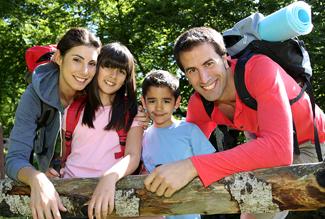 DO
DON'T
DON'T - forget to think about what you are wearing in any family vacation photos you are considering to use. A swimsuit photo at the beach might make Aunt Edna uncomfortable.
DO - select a photo that tells the story of where your vacation was and shows what a great time you all had instead of what a great tan you all got.
---
#7 Color Matching is Distracting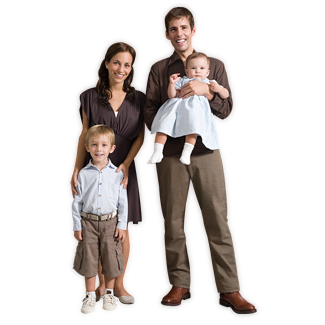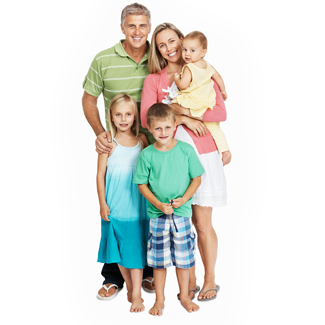 DO
DON'T
DON'T - dress everybody up in outfits that are color coordinating, it drives all of the attention to your clothes instead of to your family. The same rule applies to patterns that conflict.
DO - select a picture with clothing that is simple and neutral with complimentary colors. What you wear shouldn't pull the viewer's attention away from everyone's face.
---
#8 Showcase a Favorite Activity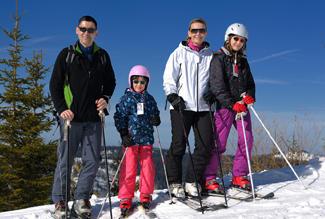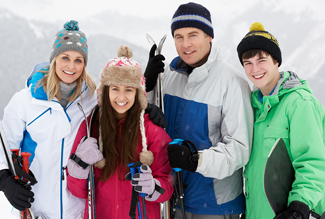 DO
DON'T
DON'T - get so caught up in showing the world an action photo featuring an activity you all love that the action becomes the main focus.
DO - select a photo that highlights everyone's love of an activity but still lets friends and family really see you. (Instead of wondering who is behind all of those ski masks).
---
#9 Making a Monochromatic Masterpiece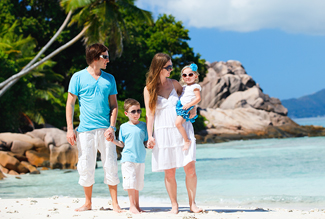 DO
DON'T
DON'T - mix colored clothing near faces when trying to create a monochromatic white portrait. It has the same effect as color matching outfits - distracting
DO - create a monochromatic white family portrait at least once in your life (where all members white/ivory shirts). All white or all black clothing are the only "matching" outfit photos that truly emphasize the people in the portrait.
---
#10 Above All Else: Keep It Real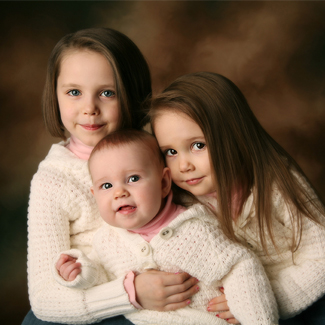 If you always wear a Santa hat in your photo - go for it! The most important thing to remember for a great holiday card is to pick an image that shows who you really are. Be Authentic
Even though we suggested staying away from formal portraits - the reason this one works is that the focus is on the children not their clothing, the pose and their expressions feel real and comfortable.
---