Breast Cancer Awareness Month
One in eight women will be diagnosed with invasive breast cancer within their lifetime; it could be your Mother, Sister, Grandmother, Wife or Friend.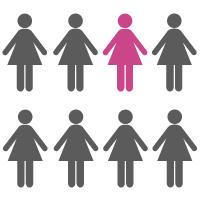 Teaming Up to Go Pink!
During the month of October 1450 WHTC and 92.7 The Van are teaming up with local area businesses to "Go Pink"! Throughout the month we are showcasing PINK events, videos, links to donation locations and promoting the importance of monitoring and mammograms.
Show your support and "Go Pink" in October with 1450 WHTC and 92.7 The Van!
Going Pink Brought to You By:
Glupker Orthodontics
Holland Furniture
Apple Valley
The Rental Company
Dutch Delite Bakery
Gretchen's Landing
City Flats
Glass Enterprise
Interior Images
Papa Romano's
View Event Videos Here