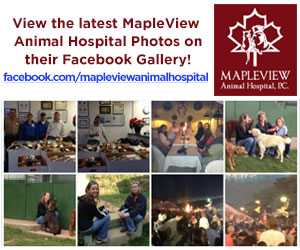 Mapleview Animal Hospital Proudly Sponsors:
Detroit Tigers Baseball
High School Football & Basketball:

Hamilton
West Ottawa Panthers
Holland
Dutch
Holland Christian Maroons
Zeeland East Chix
Zeeland West Dux

West Michigan Whitecaps
Detroit Red Wings
Hope College Football and Basketball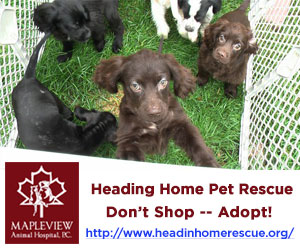 Upcoming Events:
Petapalooza
Toys for Tots
Donation Drives
Time For the 10th Annual Petapalooza & Pet Fair!
June 9 at 12:00pm, at Harbor Lights Middle School in Holland, Michigan
Current Attendees: Jim Foley & Zeke, the MSU Wonderdog; DeGraaf Nature Center; Furry Friends Pet Pantry; Just Dogs; English Springer Spaniel Rescue; A New Start on Life; Animal Placement Bureau; West Michigan Critter Rescue; TLC Rescue: Earl's Meats (they're doing the food booth too); Dogs Bay; Rainbow International; HPD K9 Unit; Mikita Kruse Law Center (grief counseling); Keeper Kitties Rescue; and Three Mutts, Ink!!! The list keeps getting bigger & bigger.
Mapleview Animal Hospital March 2013
Mapleview Animal Hospital March 2013 #2
Submit Your Question to Dr. Bader
Dr. Bader will answer your questions on video at a later date.